Welcome,

Xtra Musica is an independent radio station broadcasting from Fuerteventura, bringing you only the best music of the 80´s the 90´s
and today.

At Xtra Musica it´s all about the music and we bring it to you the new way "MAXIMUM MUSIC - MINIMUM TALK".

Xtra Musica is a radio station with one of the most varied music formats. We don´t work with over-researched "corporate radio" play lists, but with songs manually selected by music freaks.

Xtra Musica is all about quality, it´s all about reliability, it´s about being able to listen to your favorite music 24/7.

So if you´re a music fanatic, and you´re looking to discover great new music, and rediscover "FORGOTTEN" tracks that you will "NEVER" hear on other radio stations, then XTRA MUSICA is definitly for you!!!!!!

Bienvenidos,

Xtra Musica es una emisora de radio independiente que te trae la mejor música de los 80 y 90 y los mejores exitos de hoy.

En Xtra Musica descubriras nuestra premisa de éxito:
"MAXIMO EN MUSICA - MINIMO EN PALABRAS"

Xtra Musica es una radio con uno de los formatos mas modernos y variados. No trabajamos con la tipica lista musical estándar, solo ponemos musica elegida a conciencia por nuestros productores musicales, apasionados por su trabajo.

En Xtra Musica, todo es calidad y fiabilidad, porque queremos ofrecerte la mejor música a lo largo de las 24 horas, 7 dias a la semana.

Si eres un fanático de la música, descubre lo ultimo y vuelve a escuchar éxitos pasados que las otras emisoras "nunca" ponen.
Lo tienes claro!!!! Xtra Musica esta pensada para ti!

Xtra Musica, un cocktail de sonidos que nunca has oido!!!

Listen to this radio station in your mediaplayer !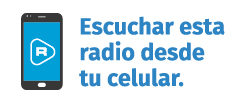 -->